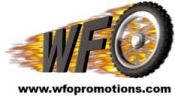 Next Event: Dual Sport & Enduro
Dual Sport Saturday October 7th.
Enduro Sunday October 8th.
Address: 22687 E 1200 Street, Geneseo, IL
Announcements
Signup online for the Dual Sport at by clicking HERE.
Signup online for the Enduro at by clicking HERE.
The 2023 series points and Plainview results are posted
** Signup for RMATV/MC Race Gas by clicking HERE. You will get $10 for every WFO race you enter.**
>>BIG NEWS FROM RMATV/MC You can win a new Yamaha YZ 450F.<< Click here for more information.
>>>>>> Note: The dates for both the dual sport and enduro are Oct. 7 & 8 <<<<<
Congratulations to Tanner Whipple for winning a gold medal at the 2021 Six Days in Italy.
Want to learn how to change tires? Check out the G2 tire changer and tire changing video https://www.youtube.com/watch?v=DhLa07-D_XM
Click here to renew or apply for your AMA card online. Don't wait until the first event and have to stand in a long line.
You will need to be a member of an organized district to receive WFO year end awards.
Please support these sponsors